| | | | |
| --- | --- | --- | --- |
| SELECTION | INTERIORS | OUTDOOR DESIGN | NEW PRODUCTS |
RANGE OF TILES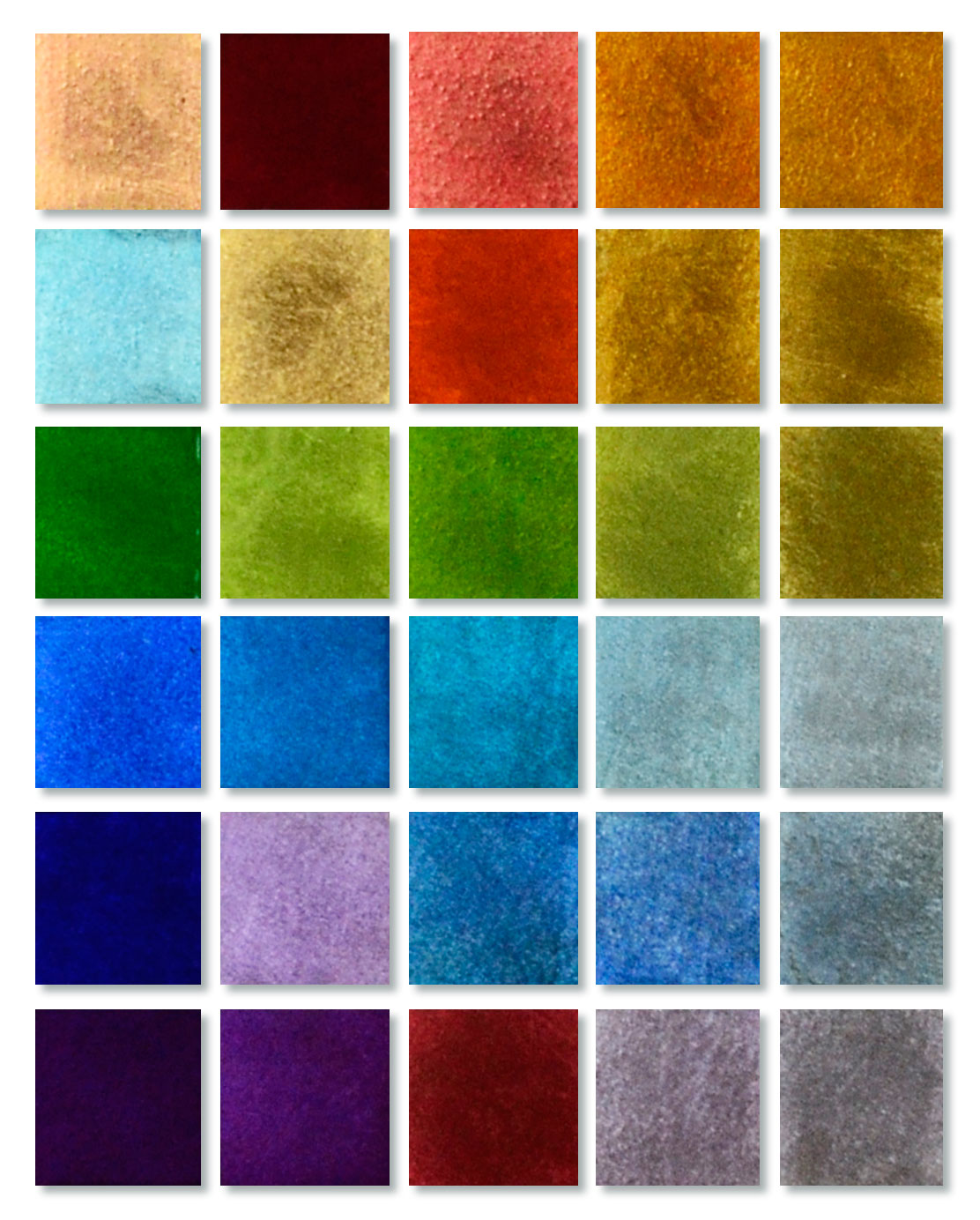 Sizes
The size of our standard mosaic is 45 x 45mm with a thickness of 4mm. All our exquisitely handcrafted products are made with inlays of 100% pure gold, platinum and silver. The use of pure gold gives a lavishing finish of light and colour.
The glass of our standard mosaics is a high quality float glass having a high hydrolytic class (5). Float glass enhances the smooth metallic finish and assures that even after several hundred of years, there will be no effect on our mosaics from rain water, running water (e.g. fountain), chlorinated water (e.g. pool) or acidic water.
To create different aesthetic effects, we can also supply mosaics with another type of glass that has the same hydrolytic property as float glass but offering a different effect, both in the colour and the smoothness of the mosaic. When using such special glass, the metal layer becomes a bit more wrinkled, giving the mosaic a more textured and lively effect, and the color becomes a tad lighter. For a different effect, the mosaics can also be supplied with a slightly etched surface instead of the standard fire-polished effect.
SHAPES, DESIGNS & COLORS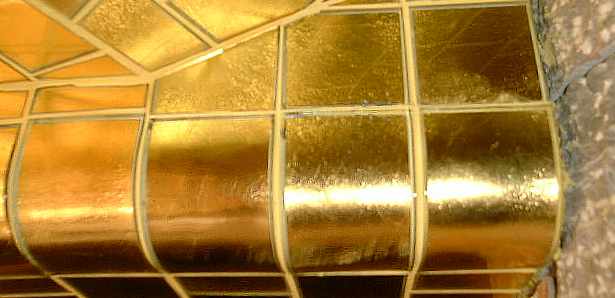 Shapes
The gold tiles can be supplied either straight or curved. The curved tiles can be used for the edges of facade-elements, for a transition from wall to floor, or for all applications where a sharp 90 degree angle should be avoided like for a spa, pool and pond.
With our standard curved mosaics, a decorative design of nearly any radius can be achieved.
Designs
On special requests, we can manufacture customized 24k mosaics to any shape, size and with a specific radius as per your specific requirements, and sense of style and artistry.
Colors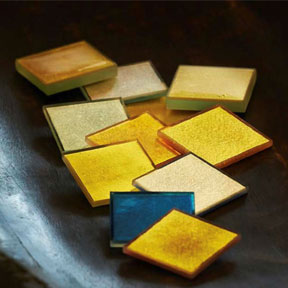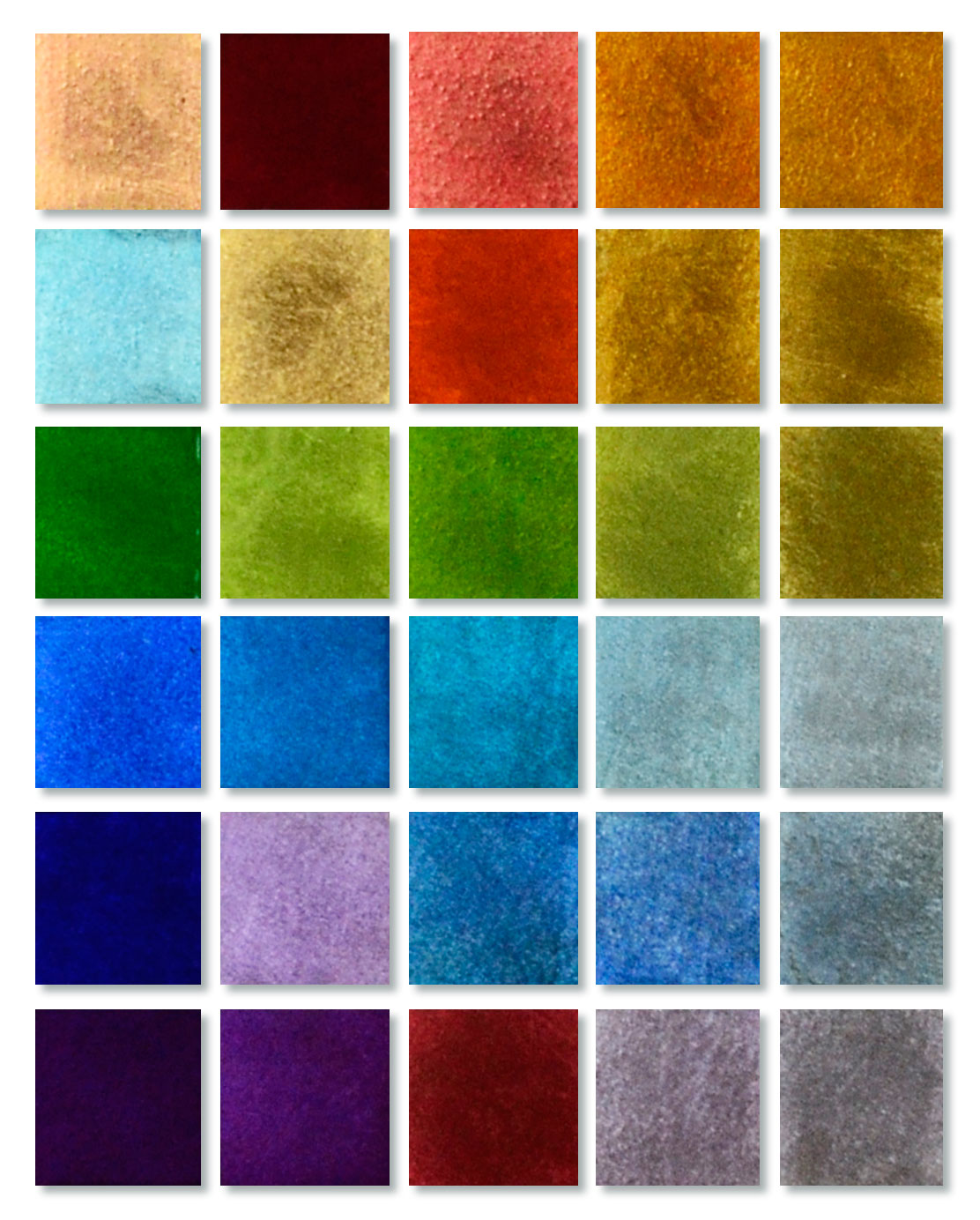 Goldinglass India offers a wide range of colors that are 100% uv-stable. Similarly to stained glass found in windows of medieval churches, our mosaics are guaranteed to retain their color.
Colors for our mosaics are achieved by using colored glass. For mosaics in blue and pink shades, we use a silver leaf in addition to the usual gold inlay.
Although we can produce glasses in more than 2000 different colors, manufacturing mosaics in a special color can be quite costly. Therefore we recommend to our customers to order what is avaialble in our standard color program. . For each of the nine categories of colors, we have three intensity gradations, providing a total spectrum of 81 standard shades.
WE HAVE 9 BASIC COLORS

COLOR INTENSITY OPTONS


Green

Blue

Indigo

Strong color

Violet

Brown

Grey

Medium or Light color

Red

Orange

Yellow


Tone-on- tone with Gold